Copper Moon Media is a website development and internet marketing agency committed to taking the time to get to know our clients—your industries, your products, your competition and your goals. We will stay with you as long as we are needed.
We are defined by our innovative ideas and creativity, consummate expertise, and on-the-spot, timely service. Our goal is to help you exceed your marketing goals using the most current and freshest designs and internet tools.
Copper Moon Media (formerly Constant Communication) started out in 2013 as a subsidiary of national media branding giant Breakthru Communications, but we became our own entity on October 1, 2014 with the goal of applying nationally competitive strategies to local business contexts, and we continue to enjoy a healthy and collaborative working relationship with Breakthru.
Focusing on a more specialized market allows us to stay with our clients long after we have finished designing an initial webpage. Copper Moon Media helps you to target key client markets, build a presence in social media, ensure that your site is linked to other commercial sites, raise your profile for search engines, and design online advertisements. We are also strongly committed to giving back to our community, and we are delighted to annually sponsor several pro bono marketing campaigns for local non-profits.
Copper Moon Media is owned by President and Graphic Arts and Digital Media expert, Deb Dapson
Deb Dapson, President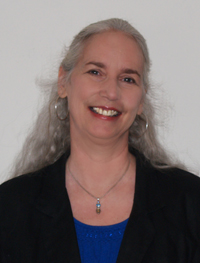 Copper Moon Media, LLC owner and President, Deb Dapson has been working in the marketing and communication arena for 10 years as an employee of PR firm, Breakthru Communication. She earned a degree in Graphic Design in 2011 and from that time devoted her focus on digital and print media. In 2014 Deb opened her own business, Copper Moon Media in order to serve her passion to help small business and non-profits by shaping, supporting and securing their websites. She also offers her skills to develop logos, branding, and print and digital marketing media.
"I am here for you for the life of your website. You will never be abandoned." – Deb
Jacquiline Weeks, Content Writer and Copy Editor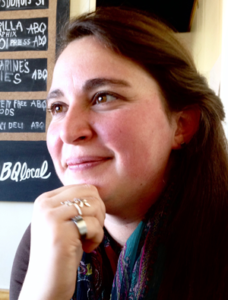 Dr. Jacquilyn Weeks has a Ph.D. and two M.A.s in English Literature. She has more than a decade teaching at the university level, and has both published and edited articles for international, professional journals. She has extensive experience editing all kinds of writing, and is delighted to have joined the Copper Moon team.
Emily Amarnick, Social Media Marketing
I've built my Social Media career in a variety of roles and industries mostly in small companies where I was not just the Social Media Manager but also Webmaster, Graphic Designer, Videographer (iMovie), and Blogger. I'm not only used to wearing many hats, I love it; I thrive in an environment where no two work days are exactly the same.
I'm also a lover of people and all things holistic and eco friendly. My passion for social media comes from a love of connection and being able to share creative content that inspires as well as educates. I look forward to working with you soon!